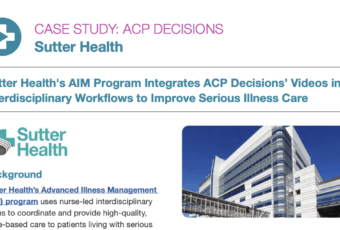 Published December 14, 2022
Reading Time: < 1 minutes In this Case Study Sutter Health's Advanced Illness Management (AIM) program uses ACP Decisions' Video Library as part of a nurse-led interdisciplinary team that provides high-quality, valued-based care to patients living with serious illness. To learn more click here to download the Case Study.
---
Looking for more content? Select a category below.