IMPLEMENTATION | August 18, 2020
How to Integrate Patient Decision Aids into Clinical Practice
Reading Time: 3 minutes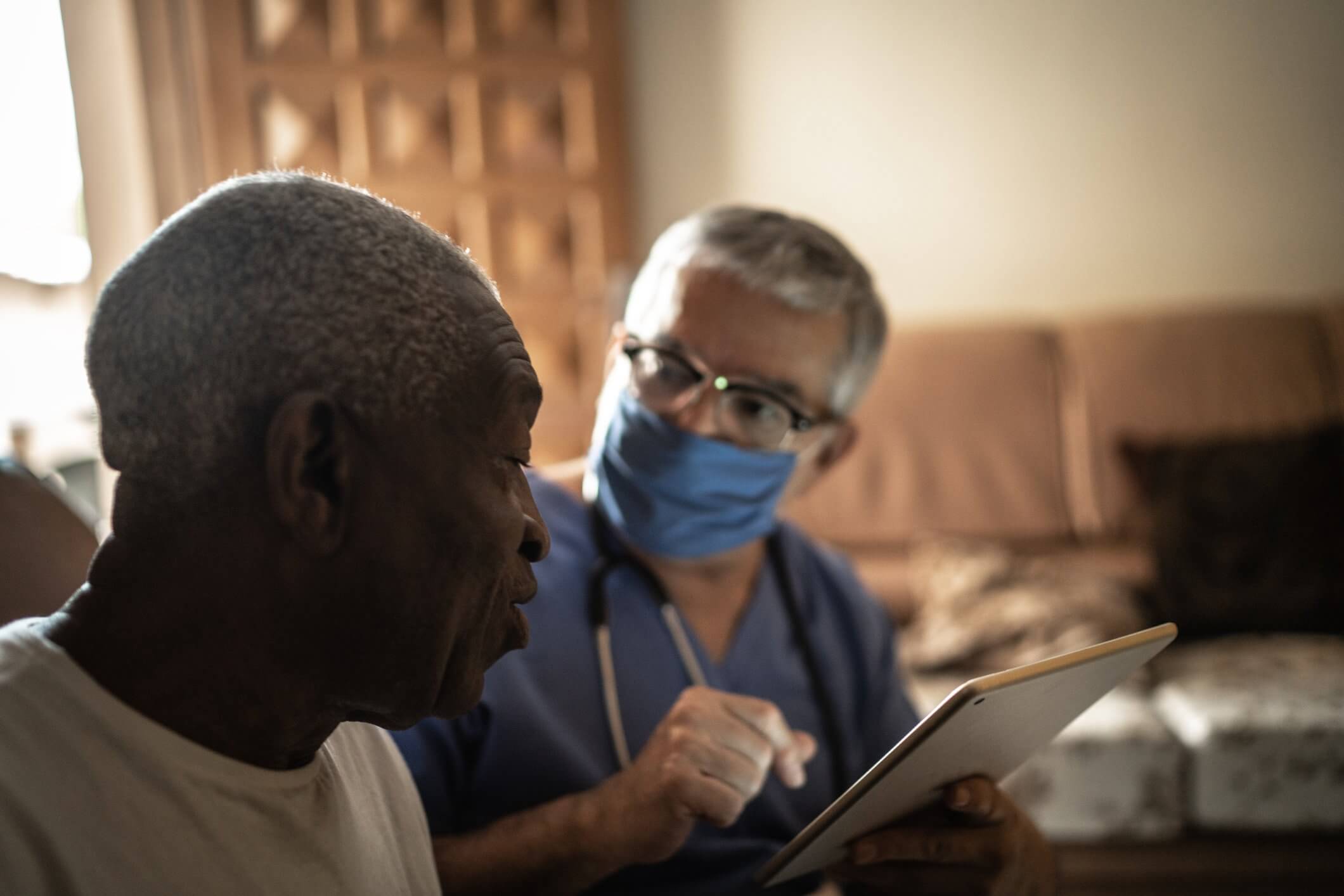 Reading Time:
3
minutes
Achieving patient-centered care requires shared decision making to take place between the healthcare provider and patient. One of the best, evidenced-based interventions for achieving meaningful conversations that engage patients to make informed decisions is the practice of using patient decision aids (PDAs). In fact, there are more than 100 published studies that support the use of PDAs.
Unfortunately, the beneficial practice of integrating PDAs into clinical practice is underutilized. While many healthcare providers feel they do not have enough time to learn how to use and include decision aids into their practice, PDAs can actually help overcome common barriers to shared decision making. Developing a workflow that allows for the seamless integration of patient decision aids is crucial. When integrated into the workflow and used as part of a clinical team effort, they can improve, simplify and expedite meaningful shared decision making.
Promoting the Adoption of Patient Decision Aids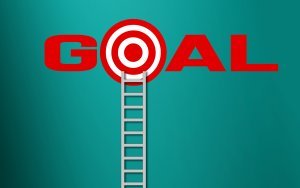 Here are eleven (11) steps healthcare organizations can follow to create an environment that is conducive to adopting patient decision aids:
Vet and select decision aids that address the concerns of your patient population, are evidence-based, come from a reputable source, and are updated. (See 6 Questions to Ask When Evaluating the Quality of a Patient Decision Aid for more guidance)
Consider the benefits of including video-based patient decision aids to enhance the shared decision-making process.
Designate a multidisciplinary team to engage in the process of selecting, approving, and implementing decision tools.
Standardize the use of PDAs into appropriate clinical workflows by using a defined selection of PDAs that are categorized by case use and easily accessible to the patient via a portal or website.
Incorporate approved PDAs into the EHR, where possible.
Ensure clinician buy-in by showing how these tools will save them time, improve shared decision making, and lead to better adherence to treatment and higher quality care.
Provide ongoing training on how to use the decision tools and seamlessly include them in clinical practice.
Encourage feedback and input from clinicians on how to improve the process of integrating PDAs.
Clearly communicate the goals and expectations for the utilization of the PDAs.
Set up a system of accountability to motivate and incentivize clinicians to engage in shared decision making using approved PDAs.
Make sure decision aids are accessible to patients pre-visit and/or post-visit, where appropriate, so they have the opportunity to review at their own pace or share with family members.
Incorporating Patient Decision Aids into Clinical Practice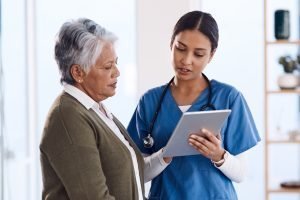 For clinicians, here are nine (9) ways you can incorporate decision aids into your clinical practice to simplify and improve shared decision making:
Familiarize yourself with shared decision-making techniques and how to access and use available patient decision aids.
Keep it simple. Use decision aids for just a few concerns where the patient has a lot of uncertainty or unfamiliarity.
Support the care of your patients with serious illness by sharing relevant video-based decision aids with them.
Use decision aids to address medically complex topics, such as treatment options, side effects, recovery time, impact on quality of life and prognosis.
Take into account each patient's literacy level, preferred language, and cultural norms when choosing a PDA.
Consider prescribing decision aids for access at home so patients have more time to process the information and confer with family members.
Explain to patients that the aid being shared is meant to be a complement to a discussions around treatment, and its purpose is to provide a better understanding of their options and to help them feel more involved in their care decisions.
Assess the patient's knowledge and understanding of the content after reviewing the decision aid.
Be sure to follow up with patients who were given a decision aid to review after a clinical visit.
ACP Decisions is dedicated to empowering patients, families and health care providers in shared decision making. Our extensive library of evidence-based video decision aids includes education about care options for patients with advanced illness. Our decision aids are listed as a fundamental resource for patient education and engagement in the National Quality Partners Playbook™: Shared Decision Making in Healthcare and currently, twenty of our decision aids focused on end-of-life care are certified by the Washington State Health Care Authority.  If you'd like to learn more or sign up for our monthly newsletter, please contact us!  
---
---