PRODUCT UPDATES | May 12, 2021
ACP Decisions Video Library Now Supports 22 Languages (and Counting!)
Reading Time: < 1 minutes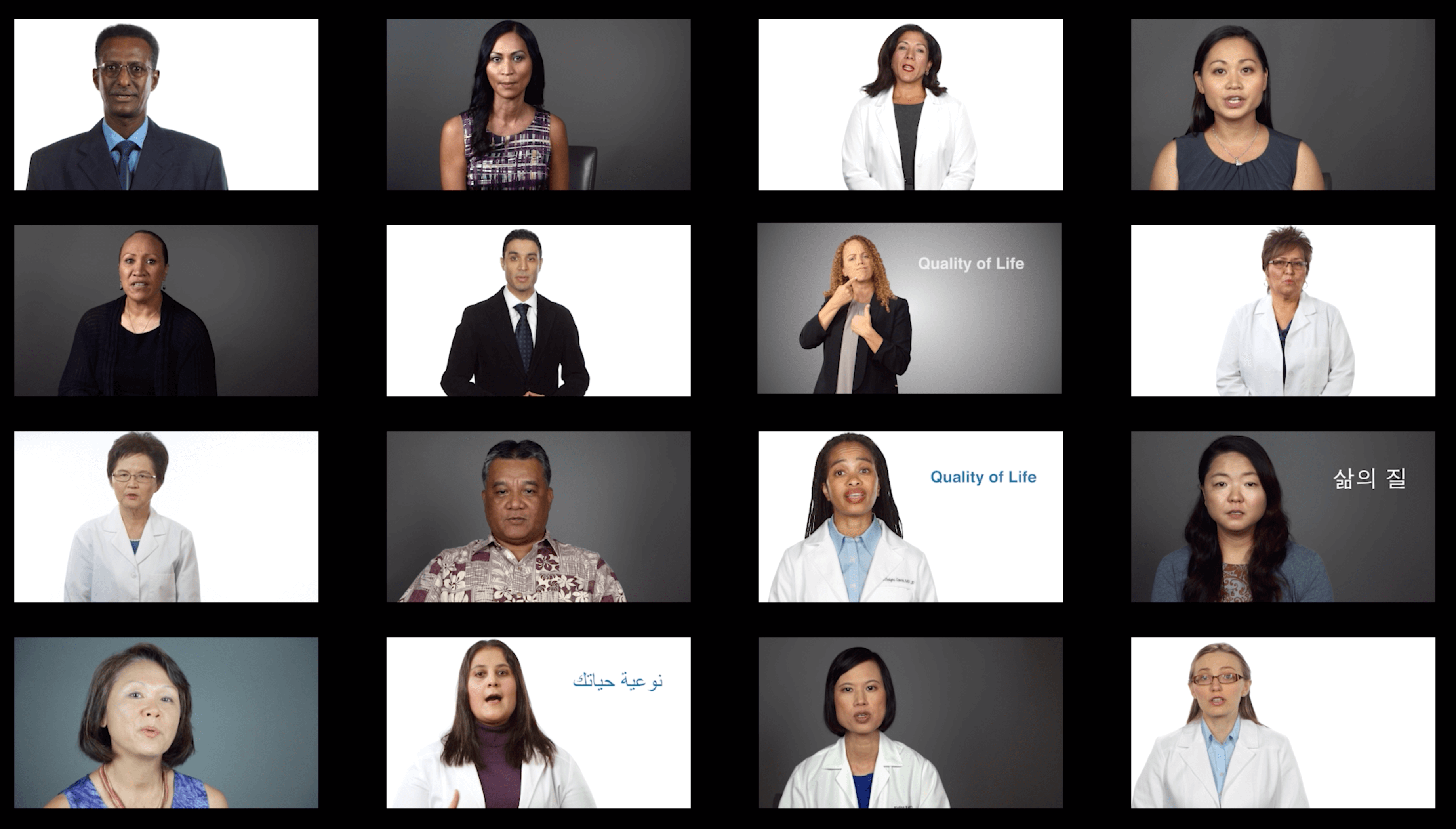 Reading Time:
< 1
minute
Clinicians can empower their non-English speaking patients and families to participate in goals-of-care and advance care planning conversations with the ACP Decisions Video Library. Our videos are now available in 22 languages with another (Nepali) soon to be released.
To assist healthcare providers in communicating effectively with diverse patient populations, we create and produce video resources that feature native speakers and are culturally and linguistically appropriate.
Why it matters
Limited English proficiency (LEP) is defined as "not speaking English as a primary language and having a limited ability to read, speak, write, or understand English." LEP is a common barrier to shared decision making and equitable access to quality care in the U.S.
Evidence shows that patients with limited English proficiency (LEP) have poor quality end-of-life care and goals of care discussions in the absence of professional interpreters. Families with non-English speaking members are at increased risk of receiving inadequate information about a critically ill loved one.
Healthcare providers who offer access to patient decision aids in their ethnic populations' native languages not only overcome language and cultural barriers, but also foster trust and promote health equity within those communities.
Available Languages
American Sign Language
Arabic
Chinese (Cantonese)
Chinese (Mandarin)
English (U.S.)
English (Pascua Yaqui)
German
Greek
Haitian Creole
IIocano
Japanese
Korean
Marshallese
Navajo
Nepali (coming soon!)
Persian
Russian
Samoan
Somali
Spanish
Tagalog
Urdu
Vietnamese
If you would like to learn more about the ACP Decisions Video Library or gain access for your patients and families with limited English proficiency, please contact us!
---
---