GENERAL | June 30, 2021
4 Ways Advance Care Planning Helps Healthcare Organizations Improve Population Health
Reading Time: 3 minutes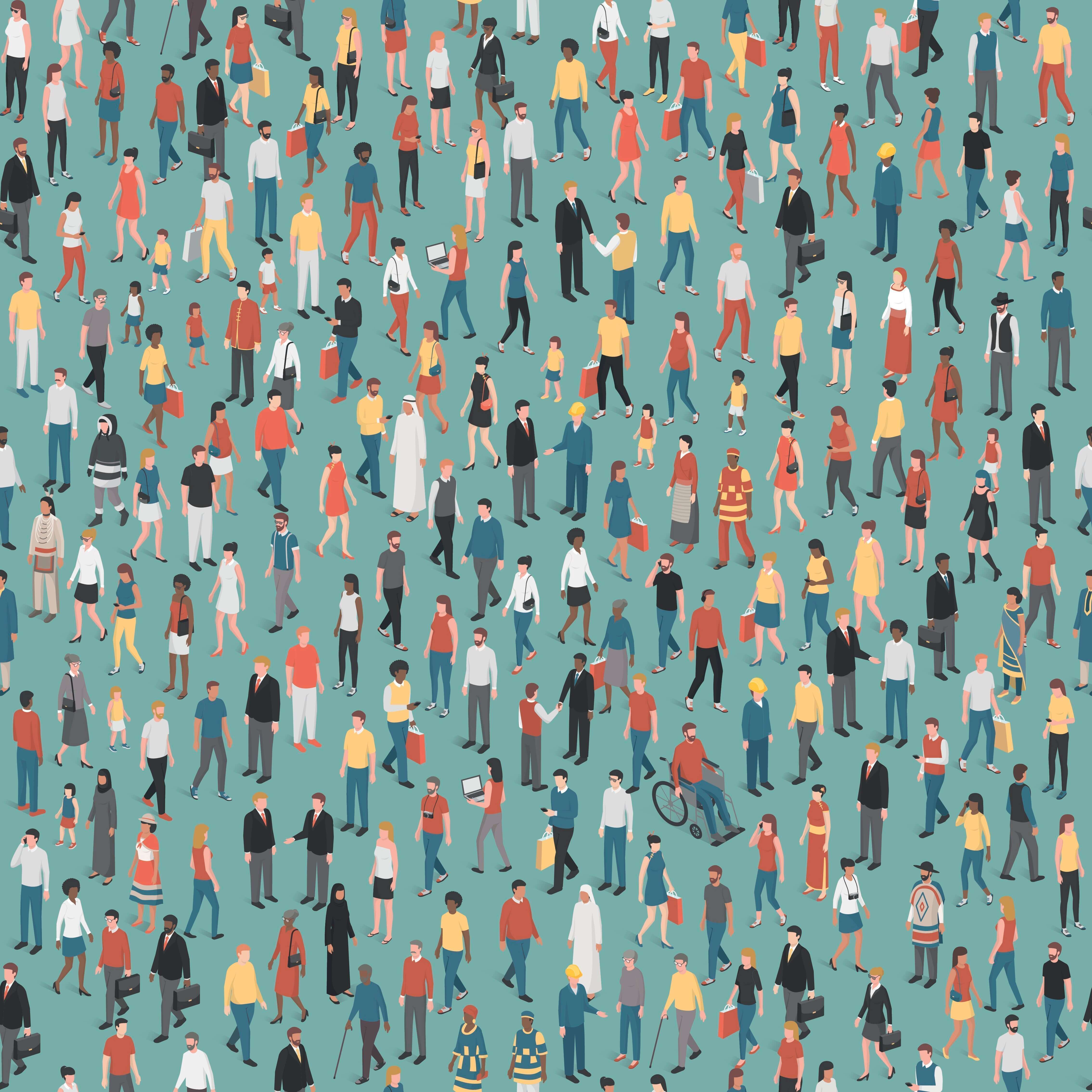 Reading Time:
3
minutes
The drive toward value-based medicine has created a burgeoning field in healthcare known as population health management. Without question, delivering better outcomes at a reduced cost for a defined group of patients is an immense challenge.
Patient populations take many forms and can be characterized by geographical region, employee pool, disease cohort, demographics, or socioeconomics. To complicate matters, population health refers to the overall health of a population and the distribution of health and access to care. Plus, there are individual factors that affect population health outcomes, such as genetics, behavior, social environment, physical environment, and social determinants of health.
With a growing focus on risk-based care, organizations prioritize care and access for those patients who are considered "high-risk" and "high-cost." In general, these populations are groups of patients whose health status puts them at increased risk of higher health care utilization, such as those with certain chronic diseases and life-limiting diseases.
To optimize population health, healthcare organizations must implement initiatives that close gaps in healthcare delivery, ensure patients' goals of care are met, and improve cost efficiency.
How Advance Care Planning Closes the Gaps
Numerous clinical studies confirm how advance care planning (ACP)  benefits healthcare systems, providers, patients, families, and communities.
A lack of ACP puts vulnerable populations at risk. Evidence shows that high-risk, high-cost populations are less likely to discuss or carry out ACP, resulting in these individuals receiving end-of-life care that is unwanted or not aligned with their values.
When ACP is part of the continuum of care, individuals within populations receive less fragmented care and meet their care goals. Those who are most vulnerable are at less risk of falling through the cracks. Overtreatment is minimized. Here are 4 ways an ACP program contributes to better population health:
First: It Increases Patient Engagement
ACP involves shared decision-making between patients, families, and healthcare providers to help patients make informed decisions about what care is best for them when facing serious illness. This process naturally expands patients' engagement in their care, which has been shown to improve clinical outcomes. Patients living with chronic diseases and are highly engaged also experience better outcomes. As for costs, increased patient engagement is associated with reduced spending, a crucial goal in population health management.
Second: It leads to Better Utilization of Care
When ACP is part of the care continuum, it promotes the appropriate use of services. It helps patients facing serious illness learn they have choices, which include palliative care and hospice. By preventing unwanted procedures and hospitalizations at the end of life, ACP contributes to lower healthcare costs and helps relieve undue suffering among patients and families.
Third: It Promotes Coordinated Care
Effective population health strategies focus on coordinating care across the continuum. ACP fills a critical gap for high-risk, high-cost patients, who are the most vulnerable to falling through the cracks. Successful ACP initiatives ensure that these vital conversations are documented and readily available for patients as they move across healthcare settings, improve communication, and ensure better transitions of care throughout the course of illness.
Fourth: It is a Patient-Centered Intervention
One of the core components of a successful population health strategy is the implementation of patient-centered interventions. Although it sounds counter-intuitive to the broader focus of population health, quality healthcare delivery should not be a one-size-fits-all approach. Numerous studies have shownthat goal-concordant care is associated with improved health of populations.  At its essence, ACP is patient-centered care that entails care delivery that aligns with individual values, preferences, and goals.
Ultimately, healthcare organizations that incorporate ACP into their population health strategy will improve the quality of care delivered to patients and enhance the patient experience while better managing and allocating healthcare resources.   
ACP Decisions creates evidence-based video decision aids that empower patients and healthcare providers to engage in meaningful shared decision-making and advance care planning. To learn more about implementing an advance care planning initiative at your organization, contact us today.
---
---