COVID-19, GENERAL, TECHNOLOGY | April 19, 2022
Understanding the Obstacles to Telehealth
Reading Time: 3 minutes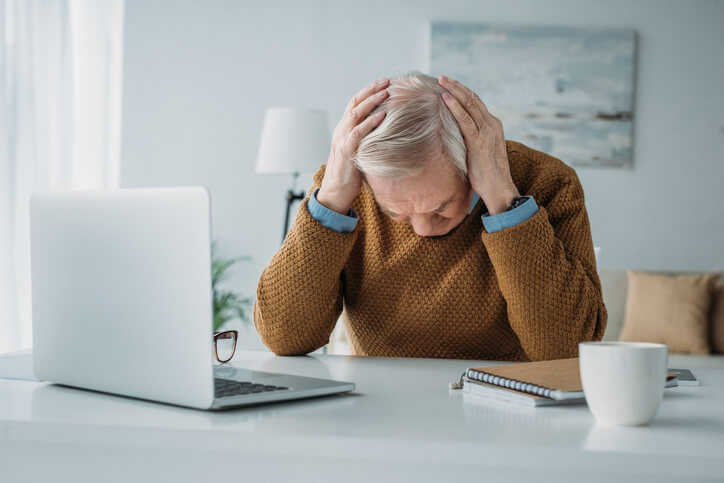 Reading Time:
3
minutes
The COVID-19 pandemic forced clinicians to alter how they deliver healthcare, ushering in a new era of telehealth.  The increased adoption of remote medical care revealed its enormous potential to transform healthcare delivery.
Policy and regulatory flexibilities that were granted under the public health emergency declaration eased some of the biggest barriers to telehealth; however, the future of these measures is uncertain. Even with the telehealth waivers in place, vulnerable patient populations have been disproportionately unable to access telehealth when needed most.
Over 125 organizations are advocating for the long-term continuation of legislations that facilitate access to virtual care. Here are the biggest barriers to the continued adoption of telehealth:
Coverage and Reimbursement
During the pandemic, many remote visits have been reimbursed at the same rate as in-person visits. The elimination or reduction of telehealth reimbursements will once again hinder the adoption of virtual visits.
In an AMA survey conducted in late 2021, the top three cited hurdles to continuing to offer telehealth were the anticipated roll back of coverage and payment policy waivers (77%), lack of insurer coverage (76%), and low or no reimbursement (64%).
Without adequate reimbursement, it is not feasible or sustainable for providers to deliver high-quality, HIPPA-compliant virtual services. If insurance plans do not offer coverage, most patients will be discouraged from accessing this convenient care delivery option.
Patient Privacy
Under the Health Insurance Portability and Accountability Act (HIPAA), health organizations and providers must ensure any communications technologies they use protect patient privacy and health information. In addition to HIPAA, many states have their own laws and regulations to protect patient health information.
Meeting the security and privacy requirements and avoiding potential penalties for regulatory violations were perceived as barriers to the adoption of telehealth before the pandemic.
At the onset of the COVID-19 public health emergency, the U.S. Department of Health and Human Services (HHS) waived penalties for HIPAA violations so that healthcare providers could "serve patients in good faith through everyday communications technologies." While this flexibility allowed for the continued provision of safe care through widely accessible communications technologies, such as FaceTime or Zoom, it also introduced the possibility of protected health information (PHI) being accessed, shared, or sold by third parties.
The American Medical Association (AMA) has asked HHS to "establish a one-year glide path to compliance" so that providers can take the appropriate steps to continue to offer telehealth services and make sure they are HIPAA compliant.
Licensure and Site Restrictions
Geographical rules that govern medical licensing have been a speedbump for wider telehealth adoption. In general, physicians cannot practice medicine across state lines unless they are in licensed and practicing in states that are part of the Interstate Medical Licensing Compact. Some states relaxed or eliminated licensure requirements in response to COVID-19 to allow certain clinicians from one state to care for patients in a different state via telehealth.
In addition, there were what are known as originating site and distant site restrictions. The originating site is the location of a patient at the time the service is provided, and the distant site is where the provider is located.
To overcome these barriers and facilitate telehealth beyond the pandemic, the American Hospital Association (AHA) is advocating for:
The implementation of a national approach to medical licensure so that providers can deliver telehealth services across all state lines.
The removal of geographic and originating site restrictions so patients can receive remote care in their homes, residential facilities, or hospice facilities
Rural health clinics and federally qualified health centers to be authorized to serve as distant sites
Expansion of eligible practitioners who can deliver and bill for telehealth services
The Digital Divide
The digital divide is defined as "the economic, educational, and social inequalities between those who have computers and online access and those who do not." Over the last several years, the focus of this concept has expanded to encompass digital literacy, which refers to the skills needed to use available technologies.
While the intent of telehealth is to improve access to healthcare, it can potentially exacerbate health disparities. According to Pew Research, 93% of people living in households earning $100,000 or more a year have home broadband services compared with only 57% of those living in lower-income households. A recent HHS study revealed that rates of video-enabled telehealth services were lower among underserved populations, including minorities and those with lower incomes and education.
Patients cannot take advantage of live audio-visual interactive telehealth visits without internet service. In the AMA survey, 69% of providers were using audio-only calls to provide clinical care to patients.
To advance health equity, it needs to be a priority to support the expansion of broadband access and increased digital literacy to underserved populations. Allowing telehealth services to be conducted via audio-only communication, will help fill gaps in equity and access.
Telehealth has immense potential to transform healthcare delivery in a meaningful and lasting way. Hopefully, future programs and policies will focus on protecting this mode of care.
The My ACP Decisions Platform supports clinicians in having conversations – via telehealth or in-person – about values and care preferences with patients facing serious illnesses. Ready to get started? Contact us today!      
---
---