GENERAL, TECHNOLOGY | April 3, 2021
Boost Adoption of Healthcare Technology by Seniors
Reading Time: 3 minutes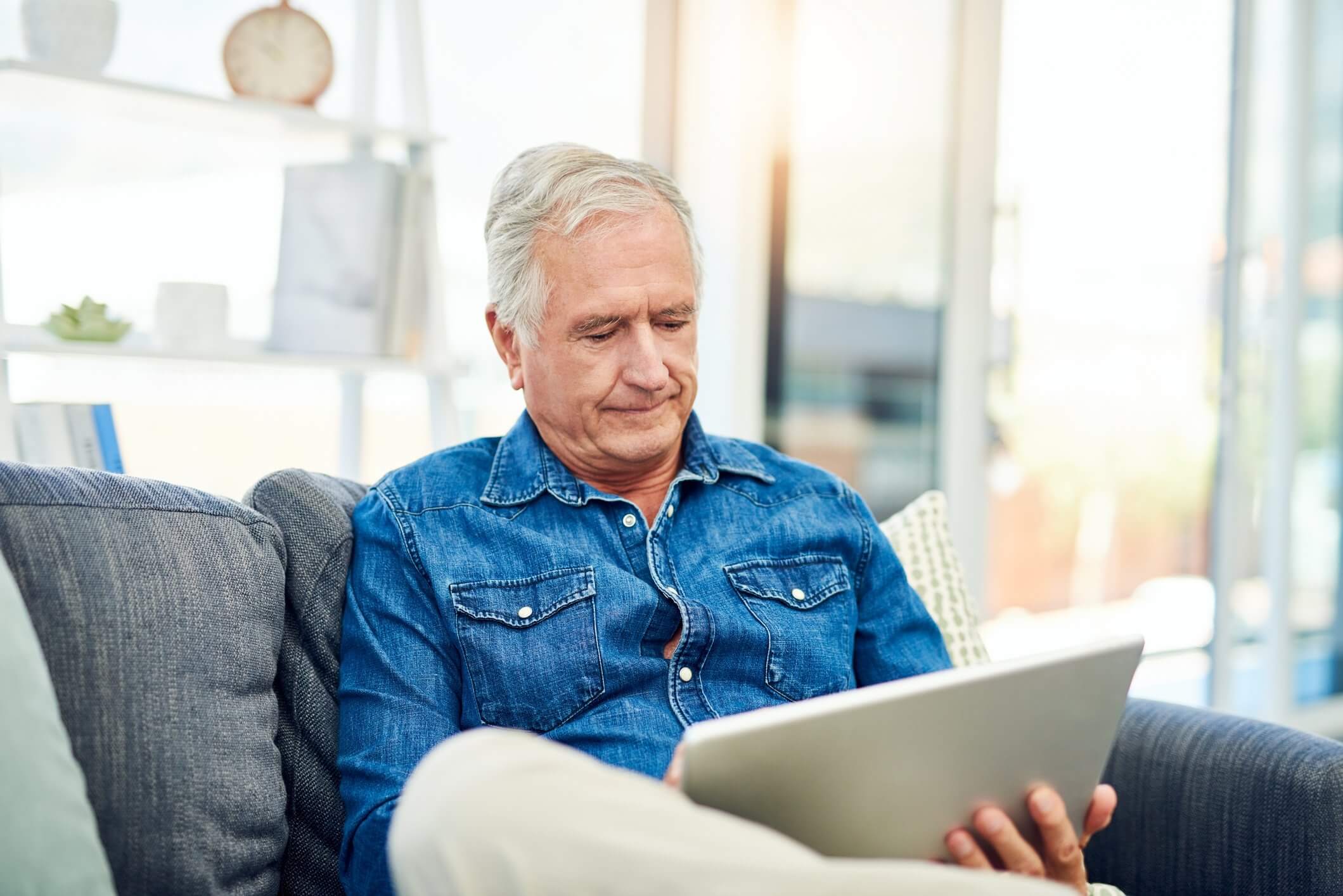 Reading Time:
3
minutes
Healthcare technology for seniors plays an increasingly important role.
The Baby Boomer generation is reaching senior citizen status en masse, causing the overall U.S. population to get older each year. According to a U.S. Census Bureau report, the number of people age 65 and older has grown by over a third since 2010. It is estimated that by 2030 about 72 million Americans – or one in every five – will be of retirement age.
Along with a growing senior population comes a greater need for medical services, which is fueling healthcare spending. The Centers for Medicare & Medicaid Services (CMS) reports that Medicare spending was $799.4 billion in 2019 and is projected to grow at an unprecedented annual pace of 7.6 percent through 2028 as a result of high enrollments.
Digital technology holds the promises of better population health and lower healthcare costs by empowering people to engage in their care and be more proactive with managing their health.
Older populations stand to benefit the most from healthcare technologies; however, they experience numerous barriers to adoption. Designing technology solutions that cater to the unique needs of seniors can motivate them to reap all the advantages healthcare technology for seniors has to offer.       
The benefits of healthcare technology
Most aging adults want to remain independent and in their homes for as long as possible. Maintaining independence gives seniors a sense of control and purpose that fosters mental and physical health.
While it's impossible to avoid some obstacles to independence, health technology enhances the opportunity for elderly individuals to live more safely on their own while improving overall quality of life and offering peace of mind to their loved ones.
Digital health technology can benefit older patients by:
Empowering seniors to remain independent with devices and apps that remind them to take their medication or help them manage a chronic condition, such as diabetes.
Keeping seniors safe and connected with mobile technologies that alert caregivers of a fall, missed medication, or that the loved one has wandered away from home.
Avoiding medical emergencies by allowing a healthcare provider to monitor vital signs or other health measurements remotely.
Facilitating a call for help in the event of an emergency.
Improving treatment compliance by translating medical instructions into the individual's desired language.
Diminishing loneliness and isolation by enabling more connections with loved ones or other social companions.
Increasing access to care for home-bound seniors through virtual health technologies, such as telehealth.
Providing reliable, easy-to-understand medical information that allows older patients and their caregivers to learn more about different medical conditions and treatment options.
Ensuring elderly patients receive the care they want by facilitating advance care planning.
Recommendations to improve adoption
Surveys show that more and more older adults are using devices such as smartphones and computers, but usage rates could be improved by making technology solutions more senior-friendly.  According to a 2019 study published in Healthcare, frustration with new technology leads to a lack of motivation to even try using it.
Here are eight ways to enhance the usability of technology for seniors by meeting the unique needs of the elderly:
Keep it simple and intuitive by providing easy-to-follow instructions and fewer, well-marked buttons. Remember, seniors are not digital natives, so interface elements are not second nature to them.
Enable accessibility features, such as larger text size, bold fonts, and speech-activated tools. SeeApple's Accessibility features for examples.
Provide written instructions that avoid technical jargon and easy access to customer support to step the user through how to use a device or platform.
Use push notification and alerts to encourage engagement, help users navigate the technology, and take action on important information.
Emphasize security and privacy, which are top concerns of seniors.
Keep solutions affordable as senior citizens are particularly price sensitive with technology.
Guide the user through the technology interface with step-by-step prompts and confirmation of completion.
Emphasize how the technology will benefit senior individuals; for example, that it will improve their health and well-being, help them be more informed, or keep them connected with friends and loved ones.
The promise of senior-centered design
Thanks to innovations in medical technology and research, people are living longer, healthier lives. As baby boomers roll into their golden years, families and caregivers want to ensure their loved ones are safe and well cared for. Healthcare systems want to improve health outcomes and decrease the costs of care for this vulnerable population. Technology solutions that are designed around the specific needs of seniors will boost adoption and make it easier for many to live safely and stay healthier in the home of their choice.
ACP Decisions offers an extensive library of over 400 senior-friendly video decision aids and educational videos that are evidence-based and available in over 20 languages. Click here to view our list of resource topics.  
---
---