GENERAL | May 6, 2021
How Nurses Facilitate the Advance Care Planning Process
Reading Time: 3 minutes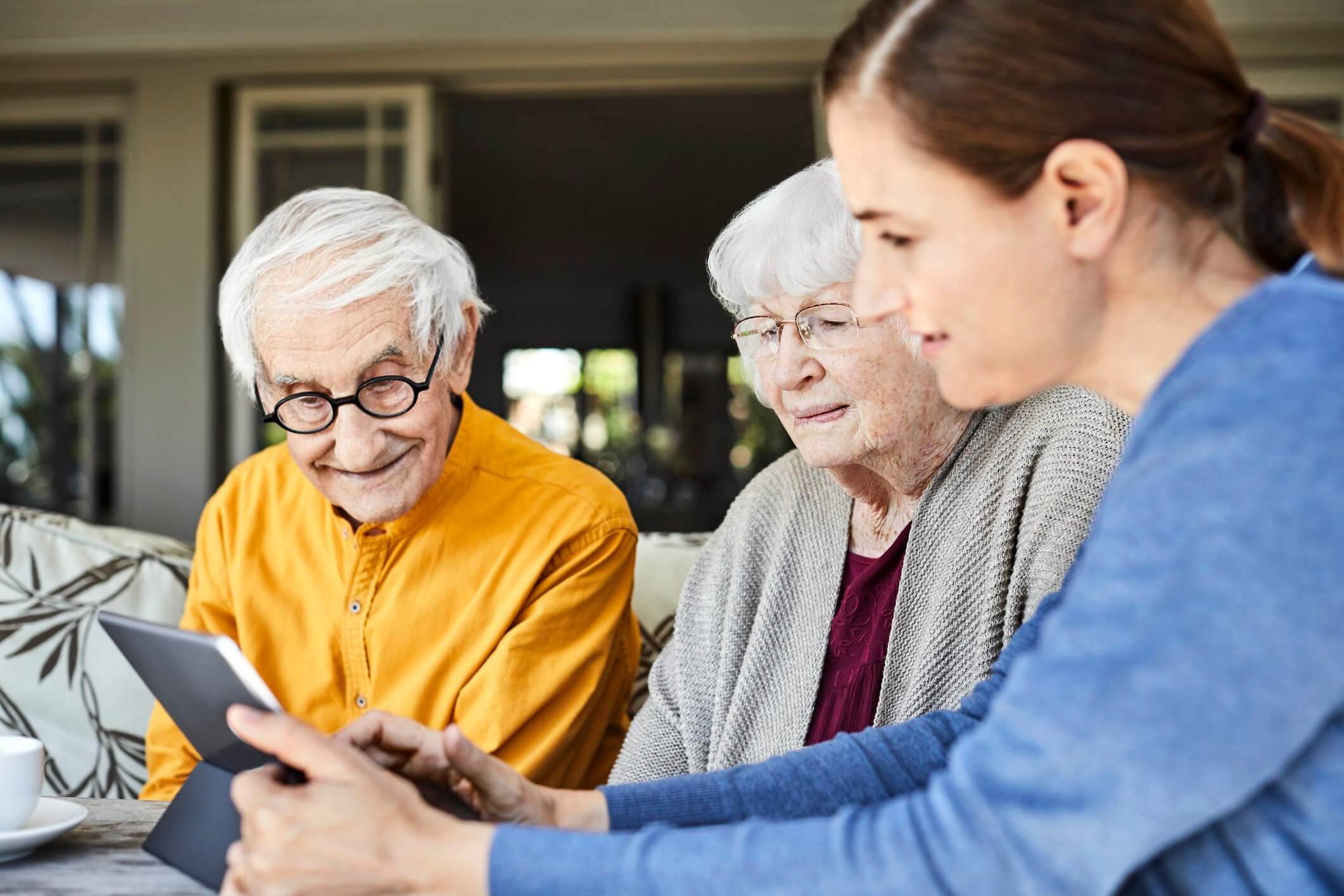 Reading Time:
3
minutes
Nurses impact patient care and make a difference in peoples' lives every single day. As front-line caregivers, they advocate for their patients and use evidence-based practices to promote optimal outcomes. Many provide skilled care and comfort for patients and their families at the end of life. Nurses are the ones always present at the bedside, treating patients with compassion and attentiveness – earning trust every step of the way. So it comes as no surprise that nursing has been rated as the most ethical and honest profession in the U.S. for nearly two decades.
It is not unusual for a nurse to be caring for a patient with advanced illness and facing the end of life to discover the patient has not made his or her wishes regarding medical treatment known. Sadly, during the COVID-19 pandemic, circumstances like these have become even more common.
Both the American Nursing Association and the Hospice and Palliative Nurses Association (HPNA) have position statements establishing that nurses should take a leading role in promoting advance care planning (ACP). According to HPNA, the nurse's role in assisting patients and families with ACP is an important nursing responsibility, which can better prepare families to make decisions that honor patients' preferences.
As part of their central role in providing quality patient-centered care, nurses can be instrumental in facilitating ACP in several ways:
As assessors & initiators
Patient assessment is the first step of the nursing process – the information gathered during assessment forms the basis of a patient-centered care plan. Ideally, ACP discussions begin during an outpatient visit when a patient is healthy; however, all too often they occur close to the end of life for patients with advanced illness. Either way, assessment is a perfect time for nurses to obtain information about a patient's background that will enable initiation of ACP discussions.
Some sample questions and opening statements for initiating an ACP conversation include:
"Can I ask you a few questions to help me help you plan for your future medical needs."
"Has anyone ever talked to you about advance care planning?"
"Please help me understand what you know and believe about advance care planning and advance directives."
"Do you have any religious, cultural or personal beliefs that might influence your preferences for life-sustaining treatments?"
As educators & communicators
One of the most important jobs a nurse has is providing patient education. Nurses are on the frontline of patient care – typically interacting more with patients than physicians. Because of this, nurses often serve as the primary source of information for patients and may have many opportunities to facilitate ACP discussions.
Opportunities for ACP education and communication include:
After a patient receives a new diagnosis or prognosis, nurses may answer questions and reinforce next steps in the plan of care, including ACP.
If a patient has not previously had an ACP conversation, nurses can teach patients why planning is important.
When a patient expresses a desire for advance care planning, nurses can communicate the request to the other members of the healthcare team.
Teaching families and caregivers how to initiate ACP conversations.
As advocates
Advocacy is a key tenet of nursing practice. The ANA's Code of Ethics states that "the nurse promotes, advocates for, and protects the rights, health, and safety of the patient." Facilitating ACP is a natural means to advocating for patients.
A nurse can advocate for patients by facilitating ACP in the following ways:
Educating patients about ACP and advance directives
Acting as clinical champions for ACP
Providing help with filling out advance directive forms
Listening to patients talk about their values and concerns
Helping patients and their families understand their treatment options
Making sure patients understand the end-of-life care decisions they make
Confirming completed advance directives are properly stored and readily available
Encouraging clinicians to follow advance directives
Advocating for patients' legal right to self-determination
Ensuring that spiritual and cultural beliefs of patients are upheld
Supporting designated surrogates with decision making
Advocating for decisions that represent what is best for patients who cannot speak for themselves and do not have an appointed surrogate
Understanding the federal and state laws surrounding advance directives as well as the policies and procedures of the healthcare facilities where they work
Promoting shared decision making between patients and their providers
Confirming that patient decision aids are evidence-based and meet the health literacy needs of their patients
While a primary goal of nursing is to meet the comprehensive needs of patients across the continuum of care, some nurses believe it is outside their scope of practice to have ACP conversations.
Every advance care planning initiative should include the critical role of nursing. (If your advance care planning initiative could use a jump start, read this article.) Healthcare systems play an important role in educating clinicians, nurses and other support staff on what their respective roles are and how they can effectively initiate and carry on these important conversations with patients.
If you would like to learn more about how ACP Decisions' evidence-based patient decision aids can facilitate advance care planning within your organization, please contact us.
---
---