GENERAL | February 21, 2020
Clinical Social Workers: Champions of Advance Care Planning
Reading Time: 3 minutes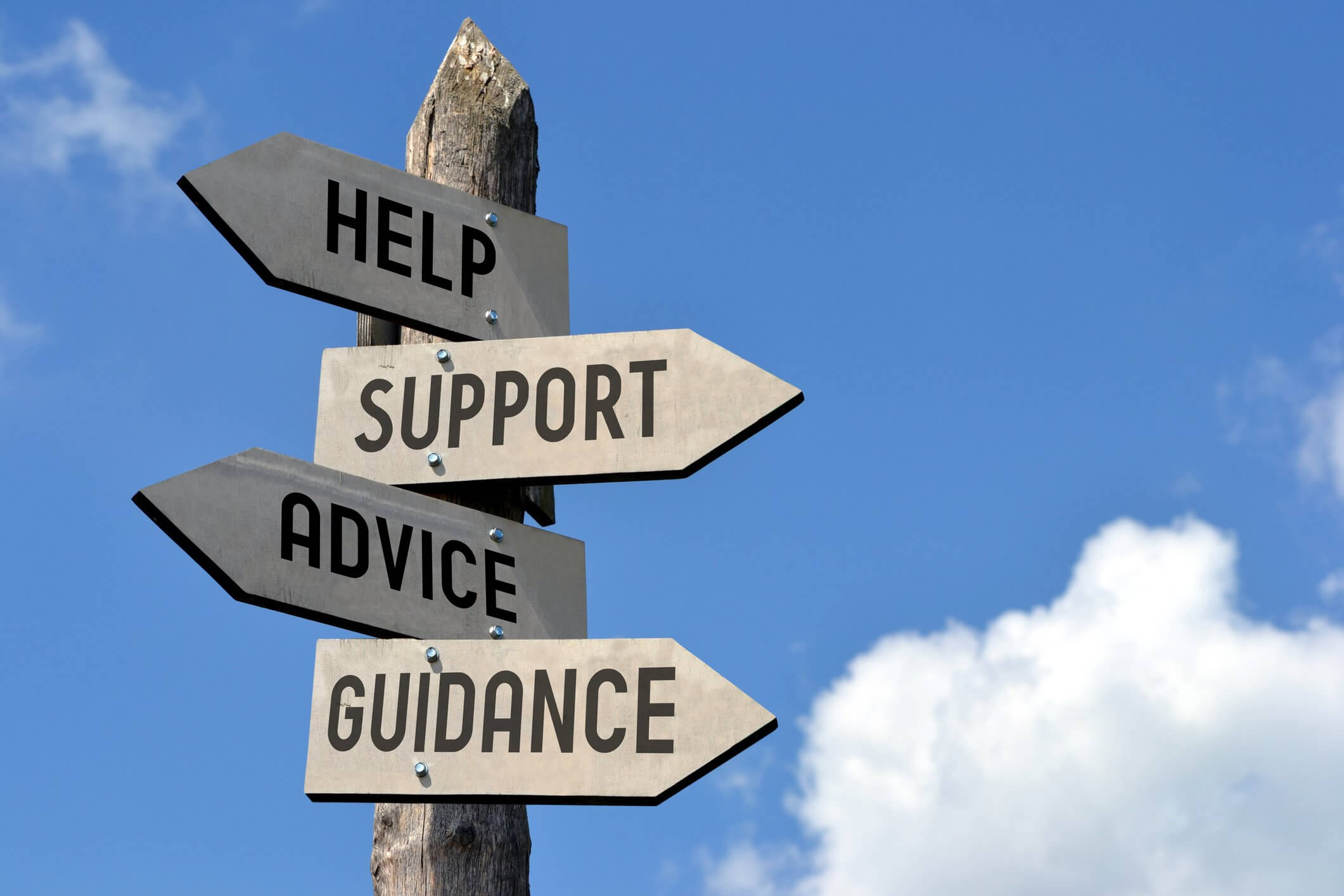 Reading Time:
3
minutes
As members of the interdisciplinary healthcare team, clinical social workers help manage the difficult issues that can arise at the end of life. They are experts at supporting patients, families and caregivers as they cope with emotional distress and navigate the healthcare system. They also play a critical role in ensuring patients' wishes are honored at the end of life.
As Social Work Month approaches, this is an ideal time to recognize the significant  contributions of social work professionals in the stressful process of end-of-life planning.
Social Workers are Uniquely Skilled to Navigate End-of-Life Decision Making
In addition to physiological issues, patients with life-limiting conditions face problems associated with psychological, social, spiritual and financial concerns. Under these complicated circumstances, social work professionals bring a unique skill set that enables them to contribute to the end-of-life planning process, including in-depth knowledge of and expertise in (adapted from NASW Standards for Palliative & End of Life Care):
The psychological and social aspects of healthcare;
Ethnic, cultural and economic diversity;
Family and support networks, community resources, bereavement and trauma and disaster relief;
Multidimensional symptom management and interdisciplinary practice;
Interventions that address the healthcare gaps that influence patients' health and quality of life;
Communication, negotiation, support and advocacy; and
Principles of patient self-determination when confronting ethical dilemmas at the end of life and palliative care.

Social Workers are Patient Advocates
Social workers are passionately committed to addressing the physical, psychological, social and spiritual needs of patients. On the interdisciplinary team, they function as patient advocates and champions for advance care planning by ensuring that the other team members keep end-of-life preferences and wishes top of mind. Some of the ways they advocate for compassionate care at end of life include:
Serving as a touchstone for patients and families as they face emotional reactions to changes related to a medical condition;
Identifying community and online resources that are available to support patients, families and caregivers;
Helping providers determine when seriously ill patients are ready for palliative or hospice care;
Spending time with patients and families to help them understand and navigate the emotional, psychosocial and related clinical issues that result from advanced illness or life-limiting diagnosis;
Informing decisions about choosing the most appropriate setting, such as home, assisted living center, skilled nursing facility or inpatient unit, for end-of-life care; and
Protecting the rights of patients while promoting their quality of life and quality of death.

Social Workers Facilitate Advance Care Planning Conversations
End-of-life planning is a sensitive topic and social workers are ideally suited to initiate and guide these discussions as they explore an individual's values and preferences. In fact, a reported 96 percent of clinical social workers conduct advance care planning conversations (ACP) and 80 percent are responsible for educating patients and families about ACP options. Some of the ways social workers facilitate ACP conversations include:
Assisting patients and families in making health care decisions based on personal goals of care;
Ensuring the patient's end-of-life wishes are documented and known by assisting with advance directives, do not resuscitate (DNR) orders, or POLST forms;
Serving as intermediaries between healthcare providers and patients to ensure frank ACP discussions occur regarding sensitive topics, such as DNR or DNI orders, feeding tubes, pain management, palliative or hospice care and choosing surrogate decision makers; and
Mediating divergent opinions, conflicting values and strong emotions that can occur among patients and their families during these conversations.
Dealing with serious illness takes an immense toll on patients, families and caretakers. During this difficult time, they need guidance and resources when end-of-life symptoms, diagnoses or circumstances occur or change. Social workers play a significant role in ACP and can have a positive impact on patients and their families during the end-of-life decision making process.
If you would like to learn more about how ACP Decisions' evidence-based patient decision aids can facilitate advance care planning within your organization, please contact us!
---
---