SERIOUS ILLNESSES | June 22, 2020
Advance Care Planning for Patients with Alzheimer's Disease
Reading Time: 4 minutes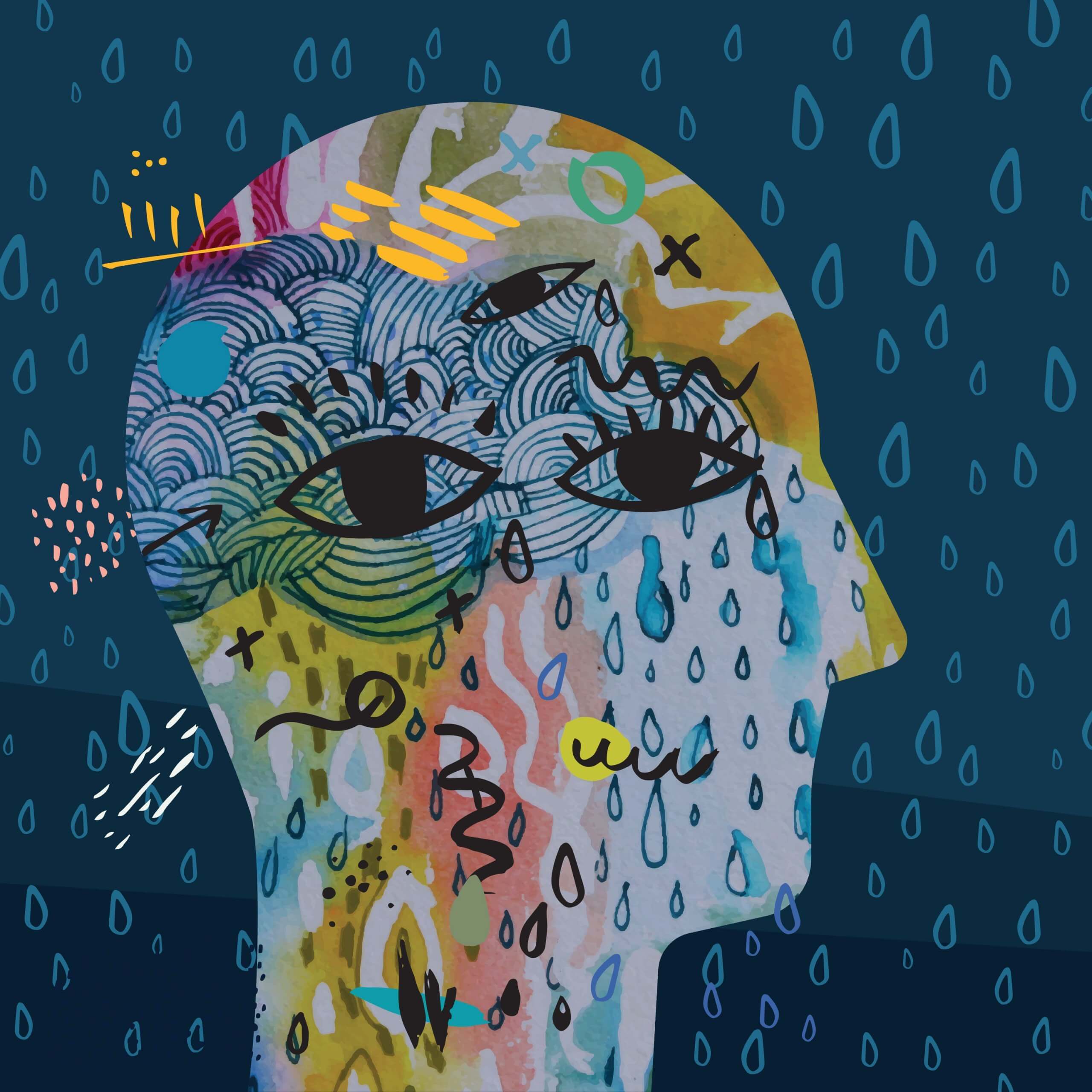 Reading Time:
4
minutes
Dementia is a term used to describe neurodegenerative brain disorders with symptoms that include a decline in memory, reasoning, and a gradual loss of the cognitive abilities needed to carry out daily living activities. These abnormal brain changes also affect behavior, emotions, and relationships. Alzheimer's disease is the most common cause of dementia, accounting for 60-80 percent of cases.
Due to the slow onset and progressive nature of Alzheimer's, it is often difficult for family and friends to care for a loved one over an extended period of time. As a life-limiting condition, it can be a challenge to ensure dementia patients receive the palliative and end-of-life care that they would have chosen.
People living with the disease benefit from advance care planning (ACP) by having a greater influence on their own end-of-life care.
A Growing Public Health Issue
The incidence and impact of Alzheimer's disease and other forms of dementia is a growing public health crisis. Recent data from the Alzheimer's Association and Centers for Disease Control and Prevention reveal concerning trends in the number of people who have dementia and the healthcare costs associated with the condition:
Worldwide, an estimated 44 million people are living with Alzheimer's and dementia
It is the sixth leading cause of death in the U.S., with nearly six million living with the disease – 14 million people are projected to have Alzheimer's by 2050
Alzheimer's is the most expensive disease in the U.S., costing more than a quarter of a trillion dollars each year
Barriers to Advance Care Planning
Common obstacles to the shared decision-making process for completing ACP include time limitations, lack of clinician training, low health literacy, fear, and language or cultural differences.
When it comes to dementia care, there are additional barriers:
Not acknowledging dementia as a terminal illness – a 2014 survey found that 40 percent of people do not think Alzheimer's is fatal
The potential for loss of decision-making capacity early in the disease process
Lack of knowledge of the course of dementia among family members
Resistance of healthcare professionals to initiate ACP discussions due to lack of confidence
Failure to identify a healthcare professional to manage and facilitate ongoing ACP as the disease progresses
Changing the Mindset
Patients with Alzheimer's disease frequently die from a medical complication, such as pneumonia or another infection. However, dementia itself can be a cause of a death due to the frailty, malnutrition, and dehydration that occurs with advanced disease.
Historically, dementia has not been recognized as a terminal illness, so end-of-life care was not often considered part of the treatment pathway for these patients. While the mindset that Alzheimer's is a life-limiting disease – much like cancer or COPD – is changing, many people have difficulty seeing it this way.
The unique trajectory of dementia as a progressive disease that slowly diminishes cognitive function and patients' ability to guide their own care makes discussions around ACP and advance directives a challenge. Standard advance directives have not addressed the unique concerns of dementia patients, their families and caregivers, and healthcare providers.
A 2017 viewpoint article in JAMA notes that "implementing dementia-specific advance directives could improve care for patients with dementia by promoting more thoughtful, compassionate approaches to care in the later stages of the disease." Fortunately, there is now an Alzheimer's- and dementia-specific advance directive form available online that can provide guidance to clinicians and families when making medical decisions on behalf of an affected patient.
Early Intervention is Important
It is recommended that ACP conversations take place early in the disease process while dementia patients still have sufficient mental capacity to consider their care preferences and make informed decisions about their future.
Ideally, an advance directive is completed before or soon after diagnosis. However, documenting the healthcare decisions of a person with Alzheimer's can be complicated. ACP is a work-in-process – health needs change over time. It's often difficult to determine exactly when a loved one is no longer competent. Once they are considered legally incapacitated, caregivers, family surrogates and physicians are designated to make their healthcare decisions.
While initiating these conversations is not easy, it's better to find out what a patient or loved ones' wishes for their care are than trying to guess later on. Being proactive is the best way to maintain quality of life for as long as possible, ensure goals-of-care are met, and give loved ones' peace of mind.
Recommendations for Healthcare Providers
Here are seven recommendations (adapted from "Advance care planning in dementia: recommendations for healthcare professionals") to support the development of ACP for patients with Alzheimer's disease and other forms of dementia:
Initiate ACP discussions early after the diagnosis of dementia
Gain skills to confidently facilitate ACP – ACP Decisions offers Advance Care Planning Training Modules for Clinicians
Utilize a case management approach with families and caregivers to support ACP conversations throughout the trajectory of dementia
Revisit ACP with patients and families on a regular basis, especially following any significant change in health condition
Ensure the care team has the specific skills and competencies to facilitate shared decision-making with patients and families affected by dementia
Ensure care plans are documented and stored so that they are readily accessible at any stage of the condition and through facility transfers
Use high-quality patient decision aids to guide and enhance the ACP and shared decision-making process.
If you would like to learn more about how ACP Decisions video decision aids can help your healthcare team overcome barriers to shared decision-making and facilitate advance care planning for patients and families affected by dementia, please reach out to us!
Be sure to sign up for our monthly newsletter and blog to get the latest information and updates!
---
---