SERIOUS ILLNESSES | September 8, 2022
10 Ways Video Decision Aids Support the Care of Seriously Ill Populations
Reading Time: 2 minutes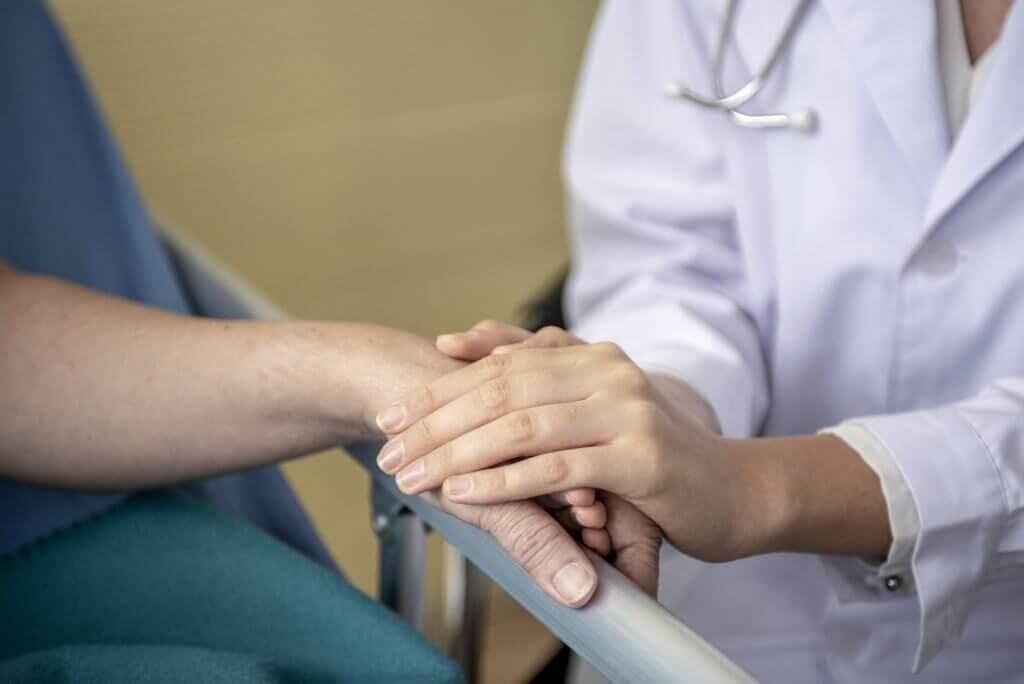 Reading Time:
2
minutes
People living with serious illnesses must make important healthcare decisions throughout their healthcare journeys. As they approach end-of-life, these decisions become even more consequential as patients consider treatment goals, palliative care, and life-support measures. 
Too often, an end-of-life care conversation is the elephant in the exam room. Even though patients and their families facing life-limiting illnesses want their doctors to be upfront with them about their prognosis and care choices, providers tend to put off initiating end-of-life care discussions. It's not uncommon for these conversations to occur during a health crisis or emergency when it is more stressful for everyone involved, and fewer options are left. 
By facilitating access to a comprehensive library of high-quality video-based decision aids, health organizations can support the timely delivery of goal-concordant care to their patient populations with serious illness in the following ways:   
Expand opportunities for shared decision making by helping to overcome the common barriers for both clinicians and their patients.
Increase the uptake of advanced care planning and completion of advance directive documents with decision aids that are easily accessible and incorporated into clinicians' workflows.
Enhance patient-centered care by offering a variety of topics that can be individualized to meet each patient's information needs.
Promote health equity by fostering open discussions about all healthcare options, including palliative care and hospice, with decision aids that incorporate language and cultural differences.
Empower patients by putting them in the driver's seat to make informed decisions about care on their own terms, at their own pace, and based on what matters most to them.
Improve health literacy by educating patients and families about complex disease processes, care options, and life support measures in a way that is easily understood.
Give peace of mind to everyone involved in the decision-making process. In the words of one care manager, as reported to the Center for Medicare & Medicaid Innovation (CMMI), "Having a conversation about end-of-life options allows everyone to breathe."
Communicate visually, which has been shown to be highly effective for educating patients about their health and engaging them in shared decision making.
Help clinicians respect patients' choices with the assurance they are avoiding unwanted or aggressive care and delivering care that is aligned with their patients' values.
Ease the transition from the treatment stage of a serious illness to end-of-life care by facilitating difficult end-of-life conversations.
The Bottom Line
Evidence shows that advance care planning initiatives aimed at high-risk, high-needs patients improve outcomes and patient experience while reducing health-related costs. They also boost population health and lead to safer care. Because of these findings, CMS reimburses providers for delivering advance care planning services and continues to explore new models to improve the care of those with serious illnesses.
Advance care planning enables patients and their families to make informed decisions about medical care at the end of life that align with their wishes and values. Video decision aids can make discussions about serious illnesses easier and more effective if they are evidence-based and meet the health literacy needs of patients. When these conversations happen – ideally earlier in the patient journey – everyone benefits.
Reach out today to learn how your healthcare organization can utilize our video-based patient decision aids to support the care of your patient populations with serious illness.
---
---