GENERAL, MOST POPULAR, TECHNOLOGY | March 8, 2022
3 Transformative Benefits of Telehealth
Reading Time: 3 minutes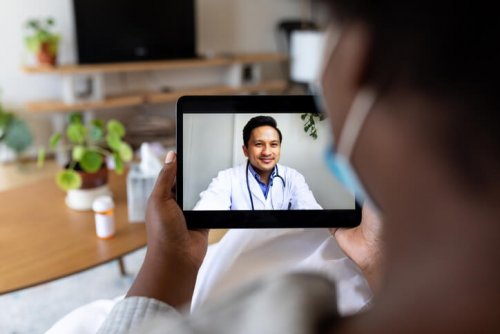 Reading Time:
3
minutes
For many years, telehealth lingered on the fringes of healthcare. Then came the COVID-19 pandemic. The utilization of telehealth services skyrocketed from less than one percent to as much as eighty percent of provider visits in the early months of the public health emergency as temporary policies were enacted to promote a safer mode of care delivery.
Telehealth connects patients to health services through virtual means, such as videoconferencing, wireless communications, electronic consults, and remote monitoring. In studies that looked at the widespread use of virtual care during the pandemic, patients reported high satisfaction with telehealth services.
Many stakeholders now consider telehealth an indispensable part of the U.S. healthcare system. In light of the tenuous policies supporting its continued use, it's important to remember the fundamental benefits of telehealth.
Better Access to Healthcare
Increased access to care improves patient outcomes and reduces healthcare costs; however, countless patients lack the means to get the care they need when they need it.
Many patients do not see a doctor as often or when they should because they cannot afford to take time off work or do not have transportation or childcare. The convenience of telehealth services helps reduce these common barriers associated with in-person care.
Patients with serious or chronic illness – particularly those who live in rural and underserved areas – require the care of specialists, who are not nearby. Telehealth makes it possible for these patients and their primary care providers to connect and consult with specialists from afar.
Additionally, many patients do not have an established relationship with a provider and resort to visiting an emergency department for non-emergent care. Virtual services can meet the healthcare needs of these patients.
Greater Patient Engagement
It's well-established that patients who are engaged become more involved in their care, which leads to better outcomes and lower costs. Making it easier for patients to access care is a central tenet of patient engagement. Telehealth empowers patients to take a more active – and proactive – role in their care by bringing healthcare to them instead of making them always come to the provider.
Virtual technologies such as provider portals, digital self-scheduling, online bill payment, and online patient decision aids, expand care to wherever there is a digital connection. With medical services available as conveniently as one's smartphone, healthcare is more engaging for a wider group of people, including vulnerable senior populations.
Additionally, most healthcare consumers expect digital interactions to help them get the care they want when they need it. Telehealth encourages patient engagement by delivering care that meets consumer expectations.
Enhanced Shared Decision Making
Shared decision making (SDM) is a communication process in which clinicians collaborate with patients to reach evidence-informed and value-congruent decisions about treatment or care. SDM has been shown to result in treatment plans that better reflect patients' goals, increase patient and physician satisfaction, and positively impact outcomes. Despite the benefits and growing demand for SDM, barriers remain.
Telehealth changes the way patients engage with their healthcare providers and can promote and enhance SDM by:
Making it easier to involve family members in serious illness care, regardless of where they live
Facilitating advance care planning for patients and caregivers during a medical crisis
Providing more opportunities to educate patients about preventive care, disease processes, and care options
Offering a more relaxed, comfortable experience for patients
Adopting Telehealth to Improve Care Delivery
Telehealth offers many opportunities for flexibility and innovative improvements in healthcare delivery – beyond the Covid-19 pandemic. Most providers had to transition to telehealth during the pandemic to serve their patient populations safely. Now providers need to evaluate their adoption of telehealth to determine how they want to integrate it into practice – such as for low-acuity care or chronic disease management – in the long term. Read this blog post to learn more about conducting advance care planning discussions via telehealth.
ACP Decisions creates evidence-based video decision aids that empower patients and healthcare providers to engage in shared decision making. My ACP Decisions Platform allows clinicians to share videos in-person or remotely so patients and families can view them at their convenience. To learn more, contact us today!
---
---