CASE STUDIES | July 23, 2021
Providence Institute for Human Caring Implements ACP Decisions' Video Library to Support a Whole-Person Care Approach
Reading Time: < 1 minutes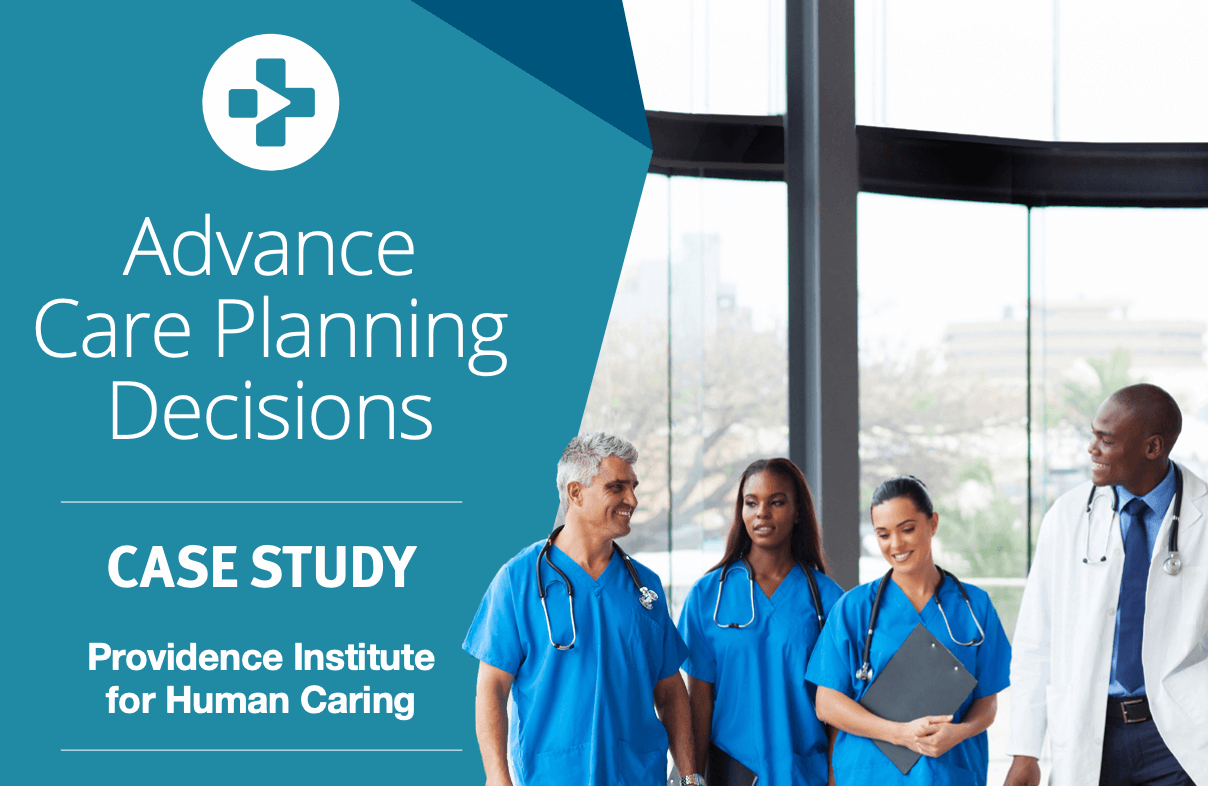 Reading Time:
< 1
minute
In this Case Study, Providence Institute for Human Caring Implements ACP Decisions' Video Library to Support a Whole-Person Care Approach, we discuss how the Institute for Human Caring adopted the ACP Decisions Video Library to support their mission to provide care for the whole person that addresses an individual's unique physical, emotional, social, and spiritual needs.
As the initiative rolled out, the team was able to overcome workflow issues with technological fixes. They integrated the tools into their electronic health record (EHR) with alerts set for individuals in targeted populations who lack documentation of advance care planning or an advance directive in their patient record.
Click here to download the Case Study.
---
---