RESEARCH | August 20, 2021
Can the COVID-19 Pandemic Improve Advance Care Planning in Primary Care?
Reading Time: 2 minutes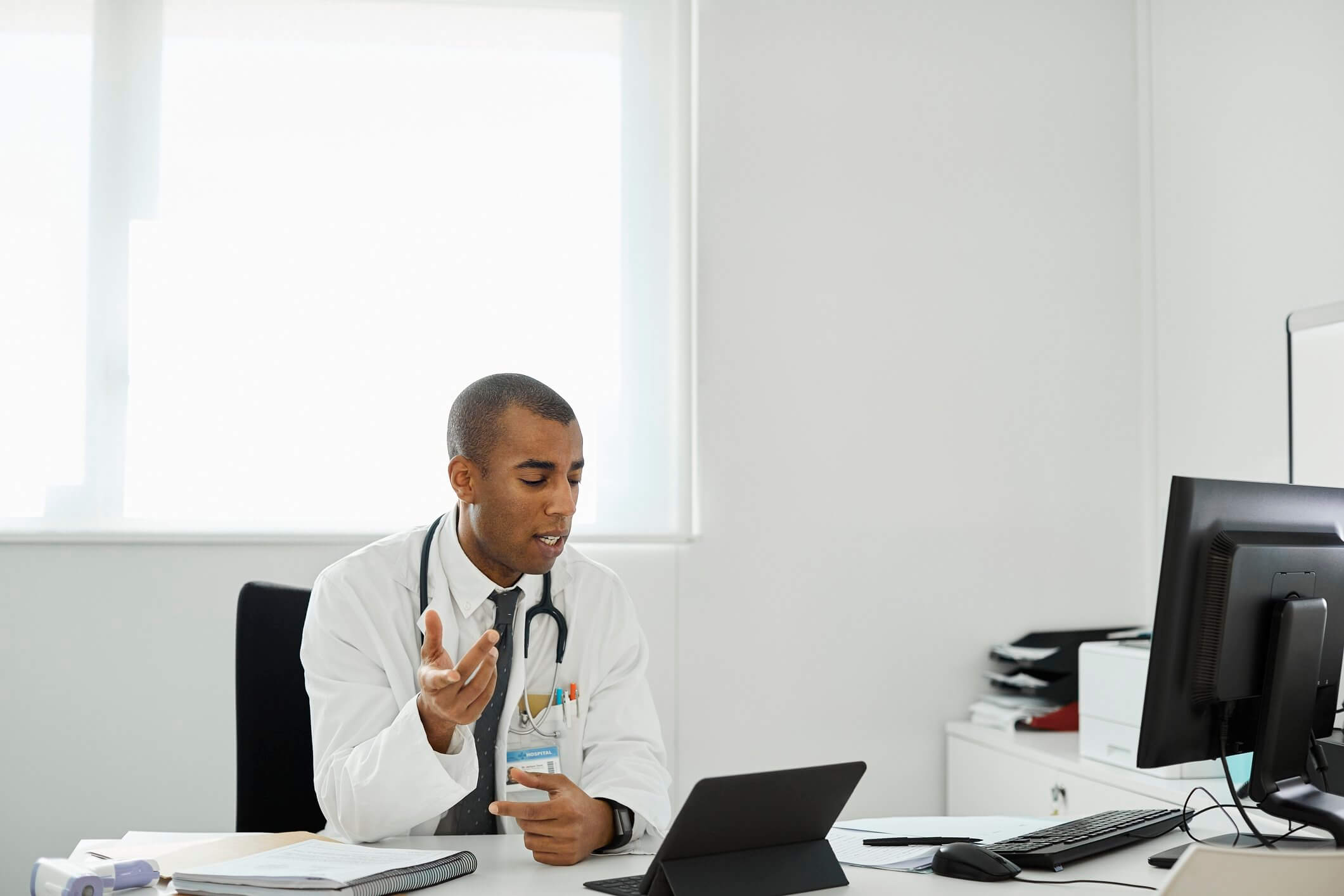 Reading Time:
2
minutes
The COVID-19 pandemic can cause serious illness in anyone, and therefore primary care clinicians must be equipped to address advance care planning (ACP) with their patients. There are numerous barriers that prevent ACP discussions in primary care settings, including physicians' comfort with the topic, and insufficient time with patients. In order to address some of these barriers, Dr. Angelo Volandes, ACP Decision's co-founder and president, along with Dr. James Tulsky, chief of psychosocial oncology and palliative care at the Dana-Farber Cancer Institute, developed a telehealth program to train clinicians in providing ACP. They are evaluating the impact of the program through the NIH funded ACP-COVID study.
Expanding on Current ACP Research to Include Primary Care
The NIH supported study Advance Care Planning: Communicating with Outpatients for Vital Informed Decisions (ACP-COVID), is a supplemental study done in conjunction with the NIH-funded Advance Care Planning: Promoting Effective and Aligned Communication in the Elderly (ACP-PEACE) trial. ACP-COVID is studying the implementation of a telehealth program in outpatient clinics that teaches clinicians to empower patients by having ACP conversations around serious illnesses, highlighting COVID-19.
The study uses COVID-19 specific videos to explore goals of care and ACP more broadly. It is also analyzing how COVID-19 has impacted the advance care planning process, and exploring how to better prepare clinicians to have these conversations using telehealth. The study includes the use of Natural Language Processing, a major innovation, to rapidly assess outcomes and to improve medical care during the evolving pandemic.
A Model for ACP Telehealth Interventions
If successful, ACP-COVID will provide a model on how to educate primary care clinicians in ACP conversations throughout the U.S.. The intervention allows physicians to develop comfort in talking about serious illness care earlier in the treatment process, and helps patients to become familiar with ACP language, understanding the options available to them.
To find out more about this new study supported by the NIH Collaboratory, here is a link to a short article and video interview with Dr. Volandes and Dr. Tulsky.
Is your healthcare organization interested in implementing or improving an advance care planning initiative? We can help! The efficacy of ACP Decision's extensive advance care planning video library has been proven in over 20 clinical trials involving thousands of people from diverse patient populations in various clinical settings. Contact us today to get started!
---
---