SHARED DECISION-MAKING | April 15, 2022
A Guide to Employing Shared Decision Making in Clinical Practice
Reading Time: 4 minutes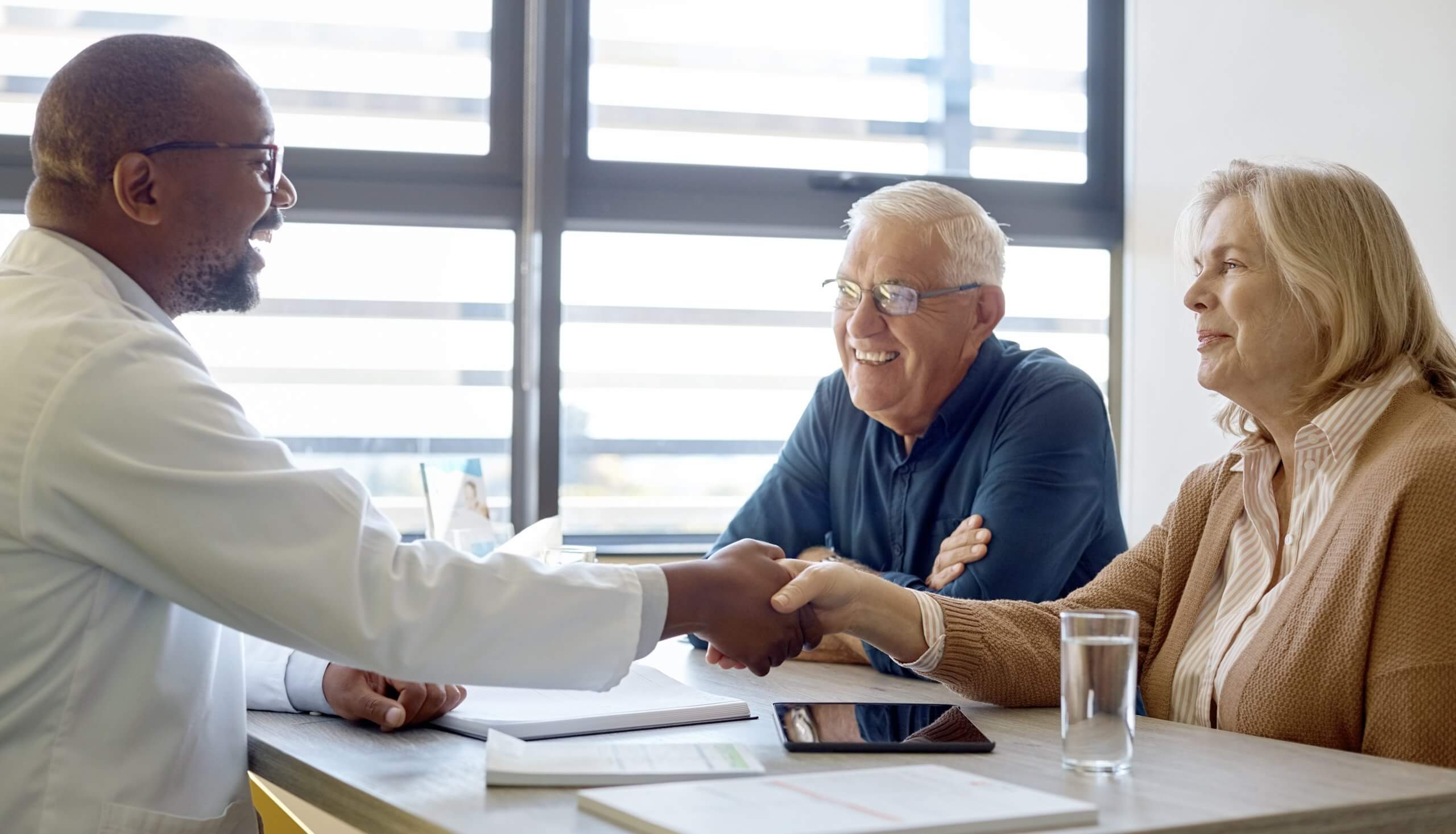 Reading Time:
4
minutes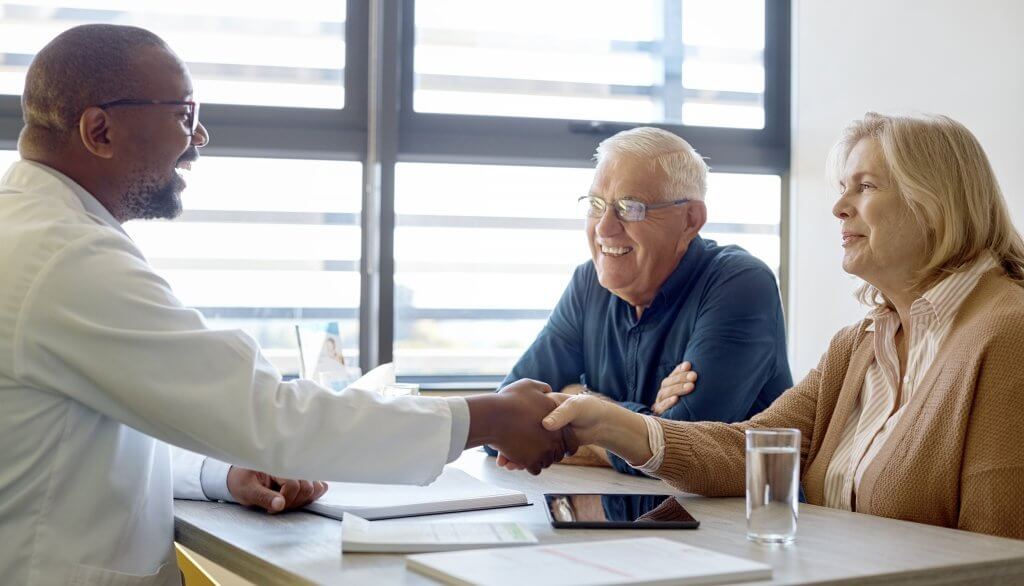 Shared decision making (SDM) in healthcare is a communication process that involves a patient and provider collaborating to determine the medical treatment that best fits the patient's values and preferences.
Although there is a preponderance of evidence to support the use of SDM, its adoption into routine medical practice has been slow.
Even when a healthcare organization implements an SDM initiative, it can only be successful if the two-way communication process becomes a standard clinical practice. This article reviews the benefits of SDM, clinical situations that are best suited for SDM, and a technique for putting SDM into practice.
Why Shared Decision Making is Important
The U.S. Preventive Services Task Force (USPSTF), which makes evidence-based recommendations for preventive services, states that "it is the ethical right of patients to be provided with information and to make decisions collaboratively with their clinician."
In today's complex healthcare environment, patients often lack the necessary health literacy to make informed medical decisions on their own. Employing SDM can lead to safer care, better quality of life, and improved patient outcomes.
Evidence has shown that SDM enables a patient-centered approach to healthcare. The Patient-Centered Outcomes Research Institute (PCORI) advocates SDM as a communication method providers can use to help their patients more confidently navigate their choices, actively participate in their care decisions, and be more compliant with their treatments. It may even reduce medical malpractice claims and inequities among underserved populations.
How Patient Decision Aids Support SDM
The use of evidence-based patient decision aids is considered an integral part of SDM and can be an excellent tool for helping providers overcome common barriers to engaging in the practice.
A 2017 Cochrane review found that incorporating decision aids have the following benefits over "usual care:"
Improved patients' knowledge of their healthcare options
Increased patients' clarity about their own values and goals
Resulted in more accurate perceptions of risks and benefits
Increased patient participation in shared decision making
Led to more patients making choices more in line with their values
Positively impacted clinician-patient communication
Because patient decision aids impact patient care, it's important to evaluate their quality prior to implementation.
When to Employ Shared Decision Making
SDM may not be appropriate in situations where there is clearly one medical treatment path; for example, the use of an antibiotic to treat a life-threatening infection. However, it should take place in preference sensitive situations where more than one treatment or screening decision option exists. Clinical situations that may cue the initiation of SDM include:
Change in disease prognosis or progression
New diagnosis
Life changes that may alter patient's priorities
Change in health status
The need to discuss palliative care or end of life issues
The potential of entering a clinical trial
A change in caregiver support or financial resources
Disagreement between the wishes of the patient and their family
Cancer screening
U.S. Preventive Services Task Force Recommendations
The USPSTF recently published recommendations for engaging in preventive care SDM using a grading system to reflect the level of estimated net benefit for specific patient populations.
Recognizing that time can be a limitation to SDM, the task force suggests the following strategies:
Discussing evidence-based preventive care options during scheduled preventive-focused visits
Sending patients decision aids prior to visits or when they are eligible for preventive services
Utilizing electronic health record reminders for overdue services
Prioritizing and documenting preventive service discussions
Offering access to patient decision aids via the patient portal
Training other members of the healthcare team to help patients make preventive health decisions
How to Engage in Shared Decision Making with Patients
Effective SDM involves a bidirectional flow of information in which the patient shares his or her personal values, goals, preferences, and circumstances, and the provider presents an unbiased review of all available options. Together, the clinician and patient evaluate the shared information to decide which treatment option best aligns with the patient's needs and values.
One of the most frequently used SDM models in healthcare is the SHARE approach. The Agency for Healthcare Research and Quality (AHRQ) developed this five-step process to provide clinicians with a structured method to facilitate the inclusion of both evidence and patient values and preference into medical screening and treatment decisions.
Seek your patient's participation: This step involves explaining to the patient that there are two or more medical options, inviting him or her to take part in making a choice, and finding out if the patient would like to include family members or caregivers. A decision to not participate in SDM or delegating someone else to make the decision should be honored.
Help your patient explore and compare treatment options: As you discuss the benefits and potential harms of each option, using an evidence-based patient decision aid, describing the choices in plain language, and making sure your patient understands the options being presented, will promote meaningful SDM.
Assess your patient's values and preferences: It is important to establish an open dialogue to clarify the patient's personal values and to find out how those values impact their views on the importance of each benefit and risk, so that you can elicit their preferences for treatment.
Reach a decision with your patient: Mutually agree on the best option and discuss next steps. Keep in mind and acknowledge to the patient that it may take more than one visit to reach a decision.
Evaluate your patient's decision: This step involves periodic follow up to determine how your patient is doing, i.e., adherence, barriers, need for additional resources, etc. Involve your patient in making a follow-up plan and proactively reaching out if any concerns arise.
ACP Decisions creates evidence-based video decision aids that empower patients and healthcare providers to engage in meaningful shared decision making and advance care planning. Contact us today to learn how you can access our extensive video library to facilitate shared decision making with your patients.
---
---