Frances Calantoc
The Family Medicine Center - Hilo, HI
Clinical Staff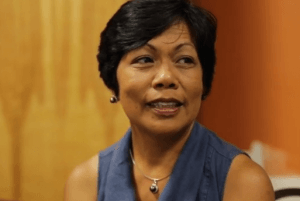 ACP Decisions is dedicated to meeting patients where they are. We convey medical information in a culturally sensitive manner using patient's native language.
How are you using the ACP Decisions Video Library with your patients?
At our office we have three medical providers, two doctors and one physician assistant. We do pre-visit planning where we identify patients who need to watch or who can benefit from a video. For some of our Ilocano speaking patients, we had numerous discussions about advance care planning with no decision. When we started using an ACP Decisions video with an Ilocano narrator, we began to see patients finding their voice and completing advance care planning documents.. Some of our patients, after finding their voices, brought spouses so that their loved ones could find voice and document their choices. I feel that it's been successful. It feels good to help patients find their voice. I've been showing three or four videos a day, it's working well with our workflow.
Why is talking about advance care planning important, especially in the Ilocano community?
Like many in our community, Ilocanos in Hawaii need to know about advance care planning so that they and their family can decide what care they prefer. Some Ilocanos had very limited educational opportunities. Often they may lack an understanding of their choices and therefore find it difficult to voice their preferences. Without education, many will let the healthcare system decide for them. So these conversations are important – sometimes patients need more time to discuss with their family and we continue the conversation at their next followup.