GENERAL, SHARED DECISION-MAKING | November 29, 2022
Navigating Family Dynamics During Advance Care Planning
Reading Time: 2 minutes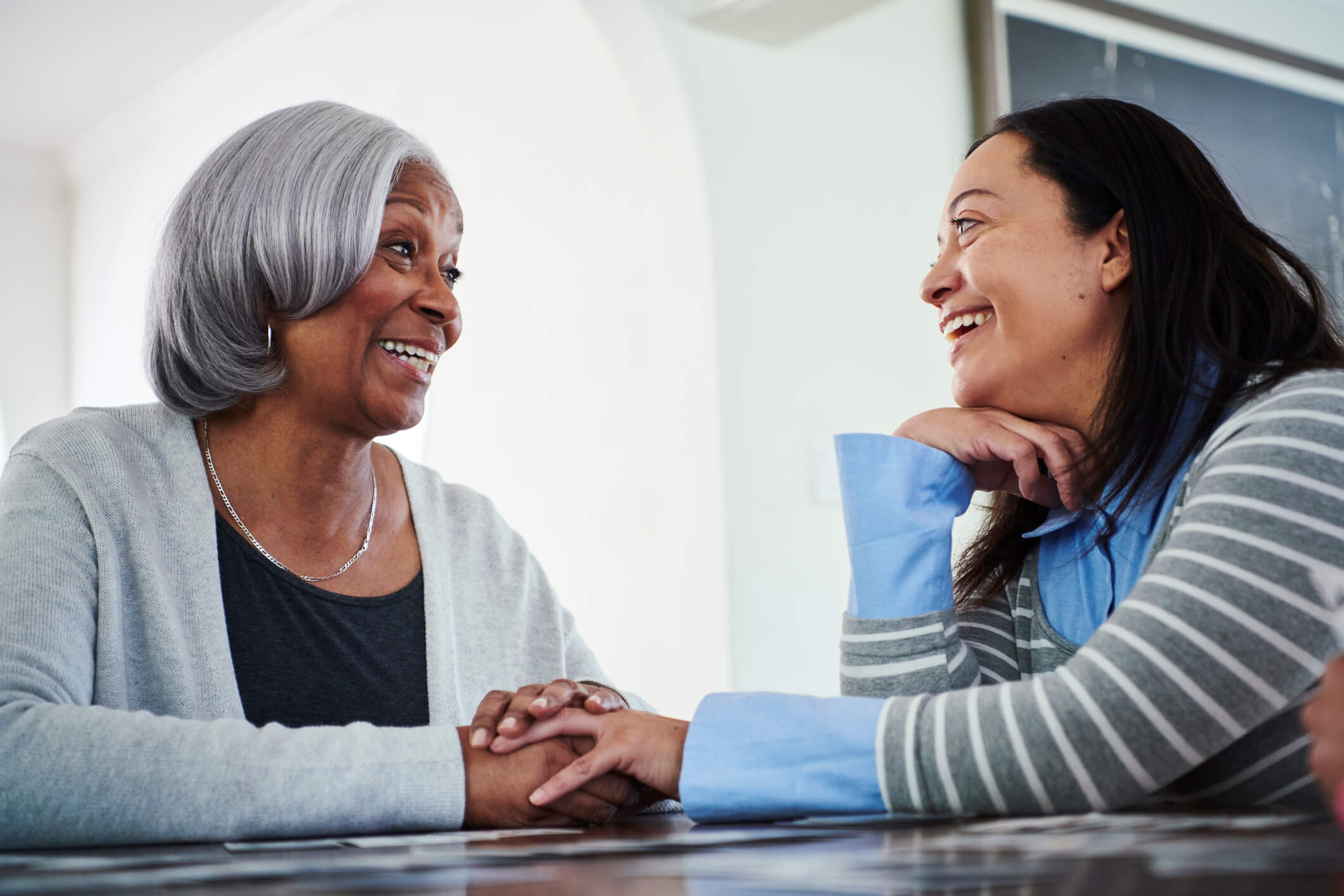 Reading Time:
2
minutes
Even with the best intentions, uncertainty, emotions, and unmanaged expectations can create tension and unnecessary hardship among family members when they must make healthcare decisions on behalf of a loved one. Families can be a source of support for many people, but they can also be a source of stress. Understanding the essential role families play in advance care planning (ACP) can help clinicians and providers navigate family dynamics to facilitate the process if they take the following steps:
Create a Safe Space for ACP
Initiating serious illness and ACP conversations helps clinicians show compassion and build trust with patients and their families. Family meetings can "reinforce the therapeutic alliance with families, promote consensus, and reduce the need for ad hoc meetings." During these discussions, people share their personal and most intimate thoughts, feelings, and fears, so creating a safe space where everyone feels comfortable and heard is crucial.
Tips for creating a safe space for family ACP conversations include:
Asking the patient who is most important to them and making sure they're included in the conversation;
Speaking to the patient and close family members together to ensure everyone gets the same information;
Scheduling enough time for a thorough discussion without being rushed;
Choosing a private, quiet area where everyone can be seated comfortably;
Eliminating disruptions by removing anything from the space that may cause distraction or interruption;
Enlisting the aid of a palliative care clinician, hospice nurse, or social worker, if appropriate;
Listening to and acknowledging everyone's concerns; &
Remembering that the patient's concerns are the priority.
Employ Shared Decision-Making
Like ACP, shared decision-making (SDM) in healthcare involves a bidirectional flow of information in which patients share their values, goals, preferences, and circumstances. The provider presents an unbiased review of all available options. Together, the clinician and patient evaluate the shared information to decide which treatment option best aligns with the patient's needs and values.
The collaborative process of shared decision-making helps build honest relationships and engenders trust. When patients feel like they have participated in choosing treatments and can ask questions and weigh alternatives, they feel more confident about their decisions. Family members can more readily help their loved one with serious illness make decisions about care and treatment.
One of the most frequently used SDM models in healthcare is the SHARE approach. The Agency for Healthcare Research and Quality (AHRQ) developed this five-step process to provide clinicians with a structured method to facilitate the inclusion of evidence, patient values, and preference into medical screening and treatment decisions.
The use of evidence-based patient decision aids is considered an integral part of SDM and can be an excellent tool for helping providers overcome common barriers to engaging in the practice.
Level the Playing Field
In clinician-patient relationships, there is a perception that the clinician is in a position of power relative to the patient. Healthcare providers need to level the playing field to enable the shared decision-making necessary for meaningful ACP. There are several steps providers can take to balance the equation during ACP conversations:
Avoid jargon and use plain language;
Address patient values, preferred language, and health literacy levels;
Find out how much everyone knows before offering new information;
Show empathy by using compassionate, non-judgmental language; &
Utilize culturally- and language-appropriate video decision aidsto enhance understanding.
ACP Decisions offers a comprehensive library of evidence-based video decision aids that empower healthcare providers, patients, and their families to engage in meaningful shared decision making and advance care planning. Contact us today to learn how you can access our extensive video library to facilitate shared decision making with your patients.
---
---